This product is a hand-held cleaning equipment, specially designed for long-distance cleaning. Two brush rotation direction is opposite, effectively neutralizing rotational force, ensuring product stable. Brush heads contain water outlets ensuring water supply when motor drives brush head to rotate, so as to achieve efficient cleaning effect. Product can be used for cleaning almost all surfaces within 9 meters, mainly used for solar panel cleaning.
Features:
1. Easy to operate, train and build a PV plant cleaning service team;
2. High Cleaning Efficiency: 500-750 M2 per hour;
3. Lightweight: Hand-held weight about 2-3KG;
4. Water-saving: Water consumption 9-15 tons per MW PV plant;
5. Strong Adaptability: suitable for all scale PV plant, roof or ground;
6. Warranty: one year.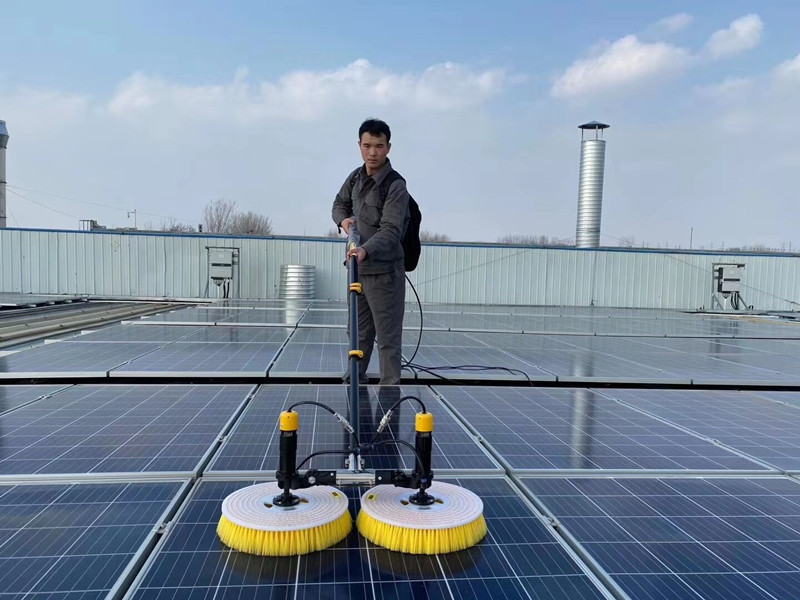 Technical Specification